So I mentioned that a new peddler's mall opened in Lexington. Its huge. I am so excited. I love peddler's malls, flea malls, antique malls...junk malls. :) They make me so happy. A friend and I went to this new peddler's mall last weekend. I had some good finds including a green lamp (I'll show you later), a glass lamp (again, another post), some blue glass ball jars with zinc lids, and a mirror. Not just any mirror...but a matching mirror. What does it match? Well, it matches my
mirror
that I found on craigslist...as in, it is the same mirror. I now have two! This is what I did. I decided I did not like the awesome gold color...still. So I primed and painted it white, and hung it on the wall in my living room. I had been given some shelves.
The problem is, they are a nice butter color. So I sanded them down, and repainted them white. When I finally got to the painting part (after priming) this happened:
Can you see it? The cracking paint on the corner there? So I scraped it all off, started over. I finally finished them, and now they are hanging with my new mirrors.
What have I put on there? Well let me show you.
And
These are the ball jars I found at the peddler's mall for $2 each! My birdies are from DT, and the candles are as well. Those are candle stick holders and hurricanes held together with some e6000 and a candle placed in there.
This is in the kitchen (please don't mind Hubby--he did most of the work on hanging this stuff, and it looks great-thank's babe!). Again, I have my DT birds, and the blue tea light holders I also found at the DT. I like the blue in my yellow kitchen. And the same with these candle holders as before.
So, that's what I've been working on...Oh-and hubby and I are hoping to finish our last mirror project. :) Also in the next post (when I show our last mirror), I can't wait to show you my mantle and what I got for FREE at the ReStore!
Thanks for your patience while I've been trying to fit in the blogging during my time at nursing school.
p.s. I'm linking up to: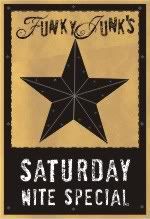 Sundae Scoop @IHeartNapTimeWithChocolateSundaes
Talented Tuesday @MyFrugalFamily